Information about a product
Edition

:

1

Place and year of publication

:

Warszawa 2010

Publication language

:

polski

Title of original

:

Oltre la Bibbia. Storia antica di Israele

Translator

:

Puchalski Jakub

ISBN/ISSN

:

978-83-235-3139-5

EAN

:

9788323531395

Number of page

:

442

Size of the file

:

35,20 MB

Publication type

:

Praca naukowa

DOI

:

https://doi.org/10.31338/uw.9788323531395



Not Only the Bible. The History of Ancient Israel
The author presents a new approach to the history of Israel. He distinguishes the history of the Hebrews, which can be reconstructed on the basis of biblical and non-biblical sources, from the mythical history created by the biblical writers, which he analyzes in terms of the role they played in the formation of the religious and national community of Jews in the ancient times.
Keywords:
ancient history, history of Israel, Bible, ancient Near East.
See also: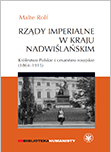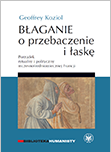 Polecane
Początki kultu relikwii na Zachodzie - PDF
Teksty publikowane w II tomie serii "Akme. Źródła starożytne" to łacińskie świadectwa jednego z najciekawszych zjawisk religijnych późnego antyku - kultu relikwii. Fenomen ten, nieobecny w pierwszych wiekach chrześcijaństwa, raczej wybuchł, niż rozwinął
Details
Księstwo Warszawskie (1807-1815) – PDF
A synthesis of the history of the Duchy of Warsaw. The author presents the political history of the Duchy, its role in Napoleon's geopolitical Empire and the international political relations of that era.
Details
Długie średniowiecze - PDF
The book is a collection of articles by Jacques Le Goff published in the journal L`Histoire in 1980-2004. They constitute a successful form of popularizing the author's main research theses regarding the Middle Ages
Details