Information about a product
Edition

:

1

Place and year of publication

:

Warszawa 2015

Publication language

:

polski

Title of original

:

The Britons

Translator

:

Bażyńska-Chojnacka Katarzyna

,

Chojnacki Piotr

ISBN/ISSN

:

978-83-235-2152-5

EAN

:

9788323521525

Number of page

:

344

Size of the file

:

2,94 MB

Publication type

:

Praca naukowa

DOI

:

https://doi.org/10.31338/uw.9788323521525



The Britons
A cross-sectional look at the history of the Britons. Based on the analysis of written and archaeological sources, the author systematizes the knowledge on the history of the Britons in pre-Roman, Roman and Medieval periods, and presents the characteristics of social strata, literature, historiography, language, but also religion and the formation mechanism of Church structures.
Keywords
:Britain, Brittany, Briton tribes, Briton languages, Middle Ages, antiquity, Anglo-Saxons
See also: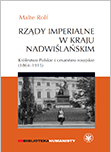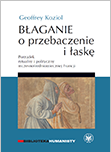 Zobacz również
Zostać księdzem? Drogi powołania we współczesnej Polsce - EBOOK
Polecane
Ancient World. State and Society - PDF
The post-conference publication, which comprises articles on different aspects of state and society in Babylonia, Persia, Archaic and Classical Greece, Roman Republic and Roman Empire, Byzantium.
Details
Logika pisma a organizacja społeczeństwa – PDF
One of the best and most interesting works of Goody, examines the influence of writing on culture, especially at its institutional level. Providing numerous examples drawn from the Middle and Far East, West Africa and Medieval Europe, the author presents
Details